About Gifford Neurology Institute
G. Kevin Gifford, DC, EDD.
Chiropractic Neurology - Research - Development of New Therapy
Licensed as a chiropractor with the State of Arizona in 1992, Dr. Gifford has practiced chiropractic as a sole practitioner for 29 years. Post-doctoral studies and certification in chiropractic neurology from 1993 to 1995 expanded his understanding of the human condition and aided his efforts to help people. Education in a Doctorate in Educational Leadership at the University of Phoenix in 2008 introduced research philosophy and methods. Dr. Gifford's first body of research examined the effectiveness of chiropractic neurology in restoring or enhancing neurological function. He found that the cerebral cortex of the brain accepted change through introduction of neuroplasticity, but the cerebellum did not. This led to investigation of the anatomy and physiology of the cerebellum, and resulted in observations,research questions, and development of a hypothesis. Novel therapy was developed to test this hypothesis.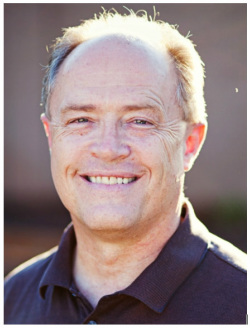 First Case Studies with Dr. Gifford's Cerebellum Motor Coordination Rehabilitation Program (CMCRP)
Subsequent Research includes more than 800 participants and has found significantly positive effects from CMCRP with the following:
| | | | | | |
| --- | --- | --- | --- | --- | --- |
| Senior Adults | Falling | Dementia | Emotion | Intelligence | Pain |
| Adults | Falling | Intelligence | Emotion | ADD/ADHD | Pain |
| Children | Emotion | Intelligence | ADD/ADHD | Self-Regulation | Pain |
2010 to Present - Clinical Therapy and Research